This Bambet registration guide is designed to show you how to sign up for a new customer account with this Ghanaian bookmaker. Read on to find out what you need to know about opening a Bambet account.
🖊️ Bambet Registration 2023: Step-by-Step Guide
Signing up for a new Bambet account is very straightforward. Once you have completed Bambet registration you will be able to explore the sports betting markets and check out the bonuses on offer.
Here's how you sign up for a new customer account:
Tap on any of the buttons in this Bambet registration guide.
Then tap on the join button in the top right-hand corner of the screen.
Enter your mobile phone number and decide on a security password.
You may also be able to enter a Bambet promo code: MAXBAM.
Tick the terms and conditions boxes and then tap on 'next'.
You will be sent a one time PIN (OTP) code by SMS.
Enter the code to verify your account.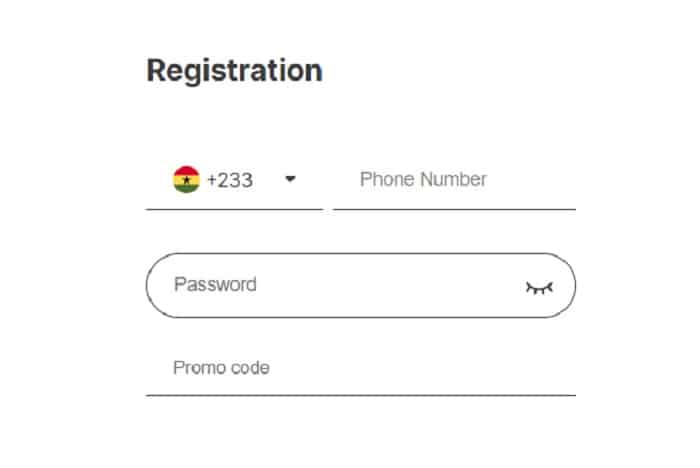 📱 Bambet App Registration: Step-by-Step Guide
Unfortunately, there is no Bambet app available at the current time. But you can access the site and complete Bambet registration on the mobile version.
You just have to search for Bambet in your mobile browser and then follow the same instructions as above to sign up.
🔏 Bambet Account Verification
It takes seconds to verify your Bambet customer account. You will receive an OTP when you register – you then need to enter the code to verify your identity and confirm your account.
🎁 Bambet Registration Bonus
New players who use the Bambet promo code are eligible for the OnlyWin Free Bet 10% match up to Gh₵ 1,400 promo.
To qualify for this welcome bonus, you must place bets on odds ranging from 1.01 to 2.32 and meet all the T&Cs. You can also register using a Bambet promo code: MAXBAM.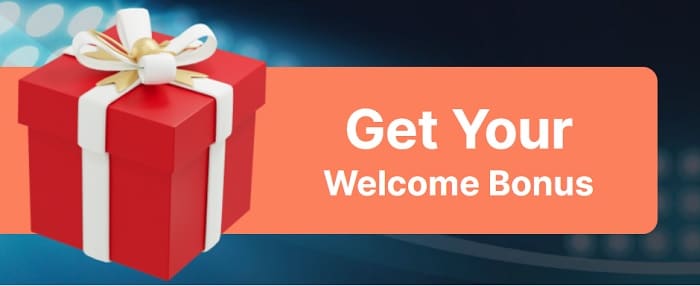 ✨ Bambet Registration Terms and Conditions
There are not many restrictions to completing Bambet registration and opening a new account.
You must be 18+.
You must be in Ghana.
You must not have held an account at Bambet before.
👍 Reasons to Register at Bambet Ghana
If you read our Bambet review, you will see that there are plenty of reasons why you might want to sign up with this betting operator. You should see whether the bookmaker suits your needs, but we think there is a lot to like about Bambet Ghana.
Promotions and Bonuses
We have already mentioned one of the welcome bonuses that can be claimed once you have completed Bambet registration. What we didn't say was that the offer applies to all of your first three deposits – and that is the case for the other sign up offers too.
There are also plenty more promotions and offers to be found for existing customer account holders.
Betting Markets and Odds
This is probably one of the main reasons why anyone signs up with an online sports betting site. You want to know that there is a good range of betting markets covering all the major sports events.
You also want to know that the odds are competitive in the market. The good news is that Bambet comes through on both counts here.
Customer Support
You probably won't have any problems at all with Bambet registration and signing up for a new customer account. You probably won't have much cause to get in touch with the customer support team at any time, to be honest.
But it is good to know that if you ever have any questions about any issue at all, you can always reach out to the expert help team at Bambet.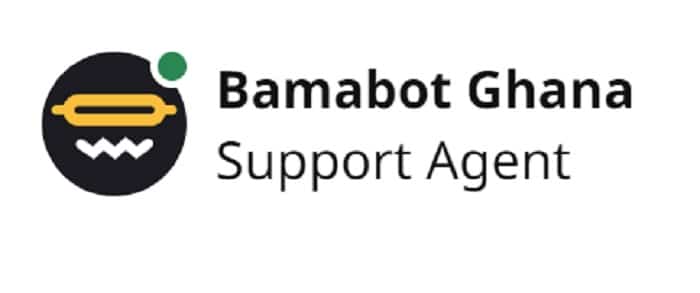 Look and Usability of Site
Of course, appearances aren't everything. However, the fact that the Bambet website is very well-designed helps.
Not only is it visually appealing, but it is also very simple to use. You should be able to find your way around with ease, no matter how new to online sports betting you are.
Payment Options
You will want to ensure that your money is always safe and secure. With Bambet that is a certainty, and you can make deposits and withdrawals very easily and quickly too.
☝️ Problems with Bambet Registration
You've probably already noticed how simple Bambet registration is. However, occasionally, customers might have some trouble opening a new account.
There will always be a quick and easy fix for any problem. Here are some issues that may occasionally arise.
Incorrect Details
Pay close attention to the information you enter when you register for a new account.
Always double-check before confirming to make sure everything is correct. That also applies to the Bambet discount code.
Eligibility
We mentioned that there are not many restrictions to opening an account with Bambet. But you should take a look at the terms and conditions before you start, just to make sure that you are eligible.
Site Maintenance
You really can't do anything to solve this issue. You might have overlooked the timing and tried to register while the site was unavailable for maintenance.
But don't worry, it won't be down for very long; just wait and try again shortly.
Signal or Wi-Fi Issues
As Bambet is an online betting site, you will need to have enough data or a strong Wi-Fi signal to complete registration. If the signal is not strong where you are, just move to another location and try again.
🔓 How to Log In at Bambet Ghana?
Logging into your Bambet account is even easier than registering in the first place. Just go to the Bambet site and tap on the login button at the top of the screen.
Then just enter your mobile phone number and your security password. Finish by tapping the login button to access your account.
❓ Bambet Registration FAQs
Yes. Bambet is fully regulated and operates under a license from the Gambling Commission of Ghana.
Yes. Although there is no Bambet mobile app at the current time, customers can access the mobile version of the site on their phones – and sign up for an account in the first place.
Customers are only allowed to hold one Bambet account.
Once you confirm your details and complete Bambet registration your customer account will be live-activated and ready for use.