Premier Bet registration is essential if you intend to use their services and enjoy the various sports betting markets and bonuses they offer. The registration process can be completed in minutes by following the steps provided in this guide.
🖊️ How To Register on Premier Bet Ghana
Before using Premier Bet, you must first complete the Premier Bet registration and make an initial deposit. After doing this, you can go ahead to claim the welcome bonus and place bets on the site.
If you have one, you can use your Premier Bet promo code to claim your registration bonus. Follow these Premier Bet Registration steps for Ghana users to get started immediately.
✅ Click on the black "Join" button in the top right corner of the screen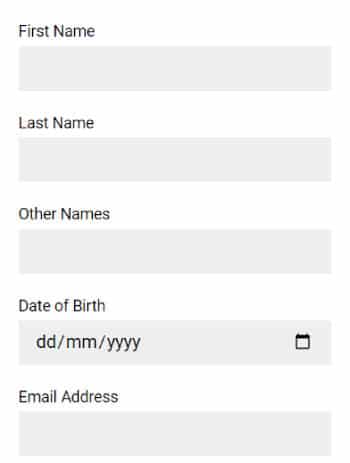 ✅ Fill in your details as required on the registration form. Tick the box below after filling in your details to confirm that you are above 18 years old.
✅ Click the "Register" button. Once you submit the registration form, you will be sent a welcome email. You can now claim the Premier Bet welcome bonus.
📱 Premier Bet Mobile Registration
Premier Bet has a downloadable app for users in Ghana which offers access to betting. Using the app, you can access different options due to the numerous sports covered on the bookmaker.
The mobile app is currently available only for Android users. You can visit their official website to download the app.
Follow the steps by step guide below for mobile registration.
Login to Premier Bet and click on "Information", then "Android App Information" in the menu.
The page where you can download the official Premier Bet Android App will open. Click the link to download the app, and follow the instructions to install it.
After installation, click on the "Register" button on the top right corner of your screen.


Enter your phone number and your password.
A confirmation SMS will be sent to your mobile phone.
Enter the code to complete the registration process. Once completed, you can begin your game.
🎁 Premier Bet Registration Bonus
After signing up to use PremierBet, you are entitled to a welcome offer, which can be claimed after you must have made your first deposit of at least 660 GHS.
As a user, you are given the chance to choose either:
100% matched Sports Bonus up to 3,300 GHS or;
100% Slots Bonus up to 6,600 GHS.
PremierBet slots bonus has a 30x wagering requirement while their sports bonus has a 5x wagering requirement with a minimum of 2 odds per selection.
✨ What Do You Need To Complete The Premier Bet Registration?
To register with Premier Bet, the following is the information you need to provide:
Name
Date of Birth
Email Address
Mobile Number
Residential Address
Nationality
ID Number
Password
🔏 How To Login to Premier Bet?
To use Premier Bet for your gaming activities, you have to be a registered user. If you need to login to your Premier Bet account, please follow the instructions listed below:
Visit the PremierBet site or the mobile app.
Locate the login section on the site.
Enter your phone number or username.
Enter your password.
Click on the Login button
☝️ Problems with Premier Bet Registration
There are possible problems users can face while trying to complete their Premier Bet registration. Some of these problems and possible solutions are:
Inability to proceed with the sign-up process
If you're unable to complete your registration after inputting your details, you might have omitted a field. Check if you have missed inputting any required information.
You will know where you may have made an omission, as the field will be marked red. Input the information and proceed with the sign-up procedure.
Also, you won't be able to click the Register button on Premier Bet Ghana if you do not accept their terms and conditions.
To solve this problem, click the small box below above the "register" button at the end of the page to submit your personal information.
Problem with the password
You might encounter this problem when you input a password that is weak. To help you out, the system can suggest what makes up a strong password.
It could include numbers, letters, and characters. Create a stronger password and complete your PremierBet registration.
⭐ Conclusion
Premier Bet offers you the best gambling services in Ghana and across other countries using their services. All you need to join Premier Bet Ghana is just to open an account and begin to enjoy their services.
To open an account, simply visit their website, click the register button and input the required personal details.
You can have access to a wide range of slot games and sports betting markets to give you an entertaining gambling experience. To access your account, simply input your login details either through a desktop or mobile site using your preferred device and get your game on!
❓ FAQ
To register, simply visit the Premier Bet Ghana website, click on the Join or Register button at the top right corner of the homepage, enter the required personal details, accept the terms and conditions, and then click the register button.
Any individual up to the age of 18 can register and have an account on Premier Bet. Users who aren't up to the minimum age can be committing an offence and could face sanctions if caught.
With the new Premier Bet registration bonus, you do not need a promo code to claim your bonus.
If you're not up to the age of 18 which is the minimum age requirement for betting, or a resident of Ghana, you won't be able to register on Premier Bet Ghana.