Premier Bet registration is essential if you intend to use their services and enjoy the various sports betting markets and bonuses they offer. The registration process can be completed in minutes by following the steps provided in this guide.
🖊️ How To Register on Premier Bet Ghana
Before using Premier Bet, you must first complete the Premier Bet registration and make an initial deposit. After doing this, you can go ahead to claim the welcome bonus and place bets on the site.
If you have one, you can use your Premier Bet Ghana promo code to claim your registration bonus. Follow these Premier Bet Registration steps for Ghana users to get started immediately.
✅ Go to the Premier Bet Ghana website on your device.
✅ Click on the black "Join" button in the top right corner of the screen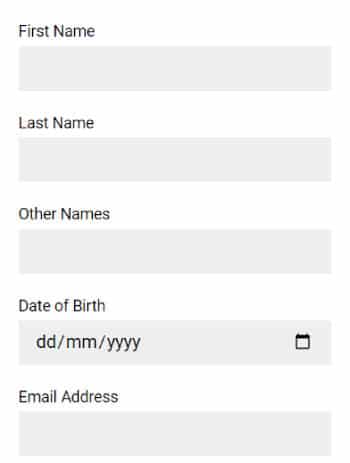 ✅ Fill in your details as required on the registration form. Tick the box below after filling in your details to confirm that you are above 18 years old.
✅ Click the "Register" button. Once you submit the registration form, you will be sent a welcome email. You can now claim the Premier Bet welcome bonus.
📱 Premier Bet Mobile Registration
Premier Bet has a downloadable app for users in Ghana which offers access to betting. Using the app, you can access different options due to the numerous sports covered on the bookmaker.
The mobile app is currently available only for Android users. You can visit their official website to download the app.
Follow the steps by step guide below for mobile registration.
Login to Premier Bet and click on "Information", then "Android App Information" in the menu.
The page where you can download the official Premier Bet Android App will open. Click the link to download the app, and follow the instructions to install it.
After installation, click on the "Register" button in the top right corner of your screen.


Enter your phone number and your password.
A confirmation SMS will be sent to your mobile phone.
Enter the code to complete the registration process. Once completed, you can begin your game.
🎁 Premier Bet Registration Bonus
After signing up to use Premier Bet, you are entitled to multiple offers, which can be claimed after you must have made your first deposit.
As a user, you are given the chance to choose either among a variety of bonuses including the 1000% Win Bonus.
Premier Bet bonus must be placed on at least 3 events with a minimum of 2 odds per selection.
🔏 Premier Bet Account Verification
A few minutes is all it will take to finish the verification process. To verify your Premier Bet account, sign in to your new account after registering.
The bookmaker will ask you to verify your details. Once you have been verified, you will have unrestricted access to the betting site.
Here is a quick guide to help you with the verification process:
Go to your account settings
Access the verification page
Upload your documents
Wait for the approval
Premier Bet will require a government-issued ID, passport or driver's license.
They'll also need your utility bill to show proof of address or your bank statement. The bookie will let you know after they review your documents.
After you complete your Premier Bet Ghana registration and verification, you can begin to use the platform.
✨ What Do You Need To Complete The Premier Bet Registration?
To register with Premier Bet, the following is the information you need to provide:
Name
Date of Birth
Email Address
Mobile Number
Residential Address
Nationality
ID Number
Password
👍 Reasons to Register on Premier Bet
There is a reason why Premier Bet is considered one of Ghana's most popular betting sites. The bookie is trusted and offers a fantastic gambling platform in the country.
In our Premier Bet Ghana review, we'll mention some of the reasons why many bettors in the country are signing up with this bookie.
Numerous Sports
This bookmaker's website has a section devoted to sporting events where bettors can choose from various sports on which to wager. You can place bets on popular sports like tennis, basketball, football, and volleyball.
You can also place wagers on less common sports here, such as bandy, futsal, speedway, and many others on Premier Bet.
Variety of Betting Markets
On Premier Bet Ghana, you can access a wide range of markets. There are a wide variety of exciting markets to explore, especially for football fans.
From the popular options like 1X2, handicap, over/under, to the more complex markets. They feature a lot of betting types for every possible betting option on their site.
Bettors are not restricted to single bets, and you can add multiple games on your bet slip at Premier Bet. Also, there is no rule against selecting multiple markets on your bet slip when you place bets on this bookie's site.
Competitive Odds
You can check the current odds as you make your choice in the betting market. You can use this information as a guide when deciding on your predictions.
Premier Bet offers competitive odds on many sporting events. You find the odds higher than other competitive betting sites in Ghana.
Live Betting
Another reason you should sign up with this bookie is that they offer competitive odds on their live bets. The live betting section on Premier Bet covers a wide range of sports, but you'll mainly find more football options.
Bettors on this site can bet in real-time while the game is still on. In addition to the live bets, you can take advantage of betting tools like live stats and their high-quality live stream.
Casino Games
One of the reasons Premier Bet stands out is that they also host online casino games. You can play slots, blackjack, roulette, and even live dealers on this site.
Premier Bet features notable game titles from leading providers in the gaming industry.
Also, you will enjoy playing all of their high-quality casino games. Slot lovers will especially find a good number of casino games on this site as they update their game portfolio from time to time.
At Premier Bet, you can also take advantage of the casino bonuses and enjoy their mobile-friendly games even without a PC.
You can easily play their fantastic game titles on the Premier Bet mobile app. All the games featured on this platform have been optimised for mobile users.
Virtual Sports
If you're looking for a site that offers virtual games, you don't have to look far. Premier Bet hosts simulated sports which run shorter than regular sports.
You don't have to wait the whole 90 minutes for a football game when you bet on virtual games.
The bookie offers fantastic odds as well on their virtual games. You can also bet in real-time on virtual sports at Premier Bet.
🔏 How To Login to Premier Bet?
To use Premier Bet for your gaming activities, you have to be a registered user. If you need to login to your Premier Bet account, please follow the instructions listed below:
Visit the PremierBet site or the mobile app.
Locate the login section on the site.
Enter your phone number or username.
Enter your password.
Click on the Login button
☝️ Problems with Premier Bet Registration
There are possible problems users can face while trying to complete their Premier Bet registration. Some of these problems and possible solutions are:
Inability to proceed with the sign-up process
If you're unable to complete your registration after inputting your details, you might have omitted a field. Check if you have missed inputting any required information.
You will know where you may have made an omission, as the field will be marked red. Input the information and proceed with the sign-up procedure.
Also, you won't be able to click the Register button on Premier Bet Ghana if you do not accept their terms and conditions.
To solve this problem, click the small box below above the "register" button at the end of the page to submit your personal information.
Problem with the password
You might encounter this problem when you input a password that is weak. To help you out, the system can suggest what makes up a strong password.
It could include numbers, letters, and characters. Create a stronger password and complete your PremierBet registration.
⭐ Conclusion
Premier Bet offers you the best gambling services in Ghana and across other countries using their services. All you need to join Premier Bet Ghana is just to open an account and begin to enjoy their services.
To open an account, simply visit their website, click the register button and input the required personal details.
You can have access to a wide range of slot games and sports betting markets to give you an entertaining gambling experience. To access your account, simply input your login details either through a desktop or mobile site using your preferred device and get your game on!
❓ FAQ
To register, simply visit the Premier Bet Ghana website, click on the Join or Register button at the top right corner of the homepage, enter the required personal details, accept the terms and conditions, and then click the register button.
Any individual up to the age of 18 can register and have an account on Premier Bet. Users who aren't up to the minimum age can be committing an offence and could face sanctions if caught.
With the new Premier Bet registration bonus, you do not need a promo code to claim your bonus.
If you're not up to the age of 18 which is the minimum age requirement for betting, or a resident of Ghana, you won't be able to register on Premier Bet Ghana.