If you want to use the GSB Zambia promotion code and you are wondering how to open an account with this sportsbook, this review for Zambian bettors will provide you with all the necessary details. Read on to find out more about the GSB registration process, as well as their welcome offer.
🖊️ How to Register on GSB Zambia?
Creating a GSB account in Zambia is a simple and quick process. All you need is some basic information that you already have on hand.
Follow this step-by-step guide to quickly complete your GSB registration for Zambian players.
✅ Then, click on the yellow "Join" button in the top right corner.

✅ Next, the player is required to enter a valid Zambian phone number and their chosen password.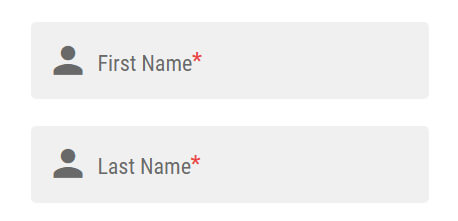 ✅ In addition to this, players must enter their first and last names.
✅ Also, at this point, players can enter the GSB promo code: ZMBET.
✅ To proceed with your GSB sign up, click the "Join Now" button.
✅ After the previous step is complete, users will receive a 5-digit code and must enter it in the given field. Finally, once the account is verified, users can make their first deposit, claim the welcome bonus and place their first bet.
In case you encounter any problem during the GSB registration process, feel free to contact the bookmaker's customer support.
🌟 How to Verify a GSB Account?
Players who want to register a GSB account should also know that verification is a mandatory step. As the last part of registration, players will receive a 5-digit code to a phone number they have provided.
In order to successfully create an account, users must enter the code in the registration form. After verifying the account, players can safely place bets with this operator.
Moreover, the verification process usually doesn't take long if you provide valid information during the registration.
🎁 GSB Registration Bonus
All Zambian punters who want to use the GSB promotions code ZMBET can also claim their welcome offer and get 200% off the first deposit of up to 2,000 ZMW in free bets.
Of course, there are certain wagering requirements for the offer, so reading through the terms and conditions is recommended.
✨ What Do You Need to Complete the GSB Registration?
In order to avoid any issues when betting, it's very important to know the operator's terms and conditions before you register for an account. All Zambian bettors who want to register a GSB account should know the main T&Cs of this site:
Firstly, you must provide a valid Zambian phone number, first and last name, and password.
Then, the player must be from Zambia.
Also, the user must be of legal betting age to place bets with this bookmaker.
Additionally, one player can register only with one betting account.
Furthermore, the information you entered must be correct.
Finally, if you violate any terms and conditions of the operator, you risk getting your account deactivated.
🔒 How to Login to GSB?
After you've completed your GSB sign up process, you can proceed to log in. At the top right corner of the main page, you should see the button with "Log In" written on it.
After clicking on the button, you must enter your mobile phone number and your password. Afterwards, click on the confirmation button, and you will be logged in to your betting account.
👍 Reasons to Sign Up With GSB
GSB is one of the most popular sportsbooks in Zambia. Check out the list below to find out why players in this country choose to register a GSB account and bet on this platform.
Available Sports
Gal Sport Betting features a wide variety of sports events that punters can explore. Moreover, this operator has as many as 15 different sports that bettors can explore.
In the list below, you can find the sports available when betting with this operator.
Football
Basketball
Tennis
Cricket
MMA
Baseball
Boxing
Rugby
Futsal
Handball
Ice Hockey
Snooker
Table tennis
Volleyball
Badminton
Odds
Next to a great number of sporting events, Gal Sport Betting also features solid and competitive odds. In addition to this, punters can explore the odds for the most popular sports tournaments in the world.
Some of them include the Premier League, Champions League, and World Cup for football, NBA and ATL for basketball, Grand Slam, Wimbledon, and US Open for tennis, and many more.
Live Betting/Streaming
This sportsbook offers its Zambian players a chance to place live bets. In addition to placing in-play bets, punters can check the game's live score and get live odds.
Some of the sports that players get to place live bets on this site are soccer, tennis, and cricket. Although the betting markets for live betting depend on the sport, some of the most popular ones are Match Result, Over/Under, Correct Score, and 1×2.
Bonuses and Promotions
This bookmaker offers different bonus promotions to both new and existing users.
This means that even after claiming the welcome bonus after registration, users can claim other promotions that can be used by regular customers. At the moment, the operator offers 6 different promotions.
Additionally, all registered members can see all the available promotions by visiting the promo section on the main page.
Casino Section
Although this operator is famous for its sports betting, its online casino selection offers a good amount of casino games for its Zambian players. Also, this bookmaker offers games made by top software developers.
All in all, the casino section offers a great selection of table games, live casino games as well as a wide variety of slots. They also include fast games, instant win games, video poker, and scratch cards.
Moreover, they include a casino welcome bonus, on which you can find more details on the operator's website.
Virtuals
All players in Zambia who decide to register an account with this sportsbook can also try out betting on virtual games. This operator offers various betting options in this section of the website as well.
Mobile App for Android
Gal Sport Betting Zambia app is fully optimized for its Android users. The mobile app is simple and easy to navigate and can be downloaded from the operator's main page.
Moreover, Android players can make in-play and pre-match bets and make deposits and withdrawals by using the official GSB mobile app.
Additionally, iOS users can also place bets via the mobile site version.
☝️ Problems with GSB Registration?
Even though the GSB registration process is fairly simple, some problems can occur from time to time. Here are some of the issues that you may experience when creating an account with this bookmaker.
You Didn't Accept the T&Cs
The number one problem that can occur during the GSB registration is that the player hasn't agreed to the T&Cs. It's quite easy to overlook the checkbox for terms and conditions and that you are over 18 years old, especially for newbies.
However, you can't register an account without accepting T&Cs. It's necessary that all Zambian players read and accept the terms and conditions of the bookmaker so they can use their services.
Invalid Phone Number
To create a betting account with this sportsbook, you need a valid Zambian phone number. With this number, you will be able to use payment methods such as Airtel, MPN, and Zamtel.
So, checking twice if you've entered a valid phone number is always a good idea.
Check Internet Connection
You can experience issues during the GSB registration process if your Internet connection isn't stable. So, make sure that you check your Internet connection before you begin the sign up.
❓ GSB Registration Zambia FAQ
If you want to find out more about how to register a GSB account, check out these most frequently asked questions below.
All Zambian punters who are of legal betting age can create an account with this online sportsbook. All you need is a valid Zambian phone number and an Internet connection.
You can recover your password by contacting the operator's customer support or by clicking on the "Forgot Password" option on the log-in form.
No. All newly registered players can claim the GSB welcome offer after completing the wagering requirements.
The most common problem when registering an account with this bookmaker is entering the wrong phone number. Also, check your Internet connection before you try to register.
Moreover, if your number was already used for creating an account with this operator, you won't be able to use it again.